Events console interface description
The default view of an events console includes a toolbar, a visualizations area, and an interactive table.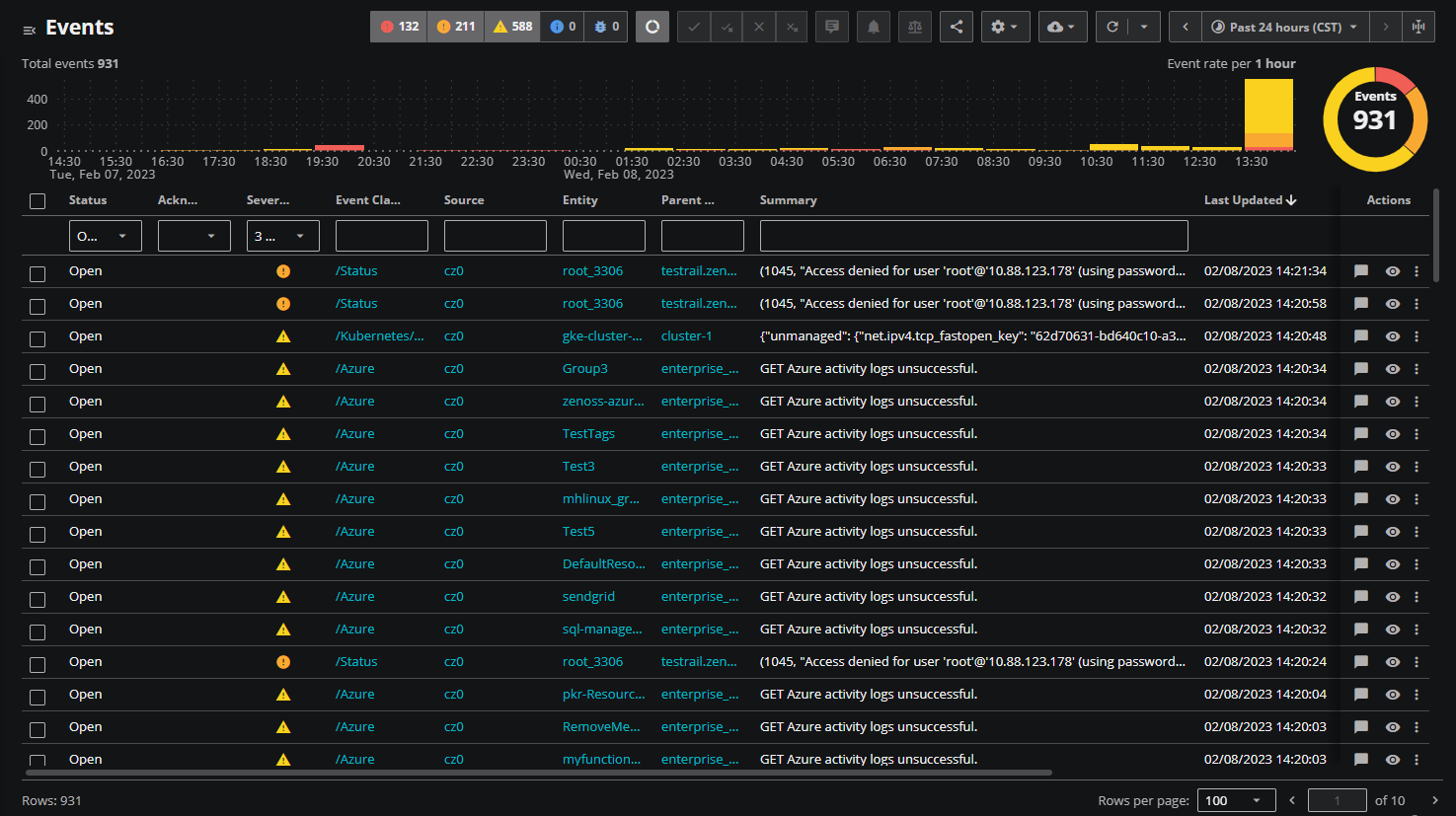 Toolbar
The console includes controls to acknowledge and unacknowledge events, close and reopen events, annotate events, set the refresh interval, and export table data in a variety of formats.
Interactive table
The table presents events in rows and columns, and the columns can be reordered, resized, or removed. For a closer look at individual events, each event row includes a link to an event details panel, which displays all available event details, as well as graphs of related metrics and information about related events.
Also, like entity names in dashboard tiles, entity names in an events console are Smart View links, and when you open an entity's Smart View page, the Smart View time range matches the events console time range.
Event Views panel
Use the options in the Event Views panel to share, edit, copy, and delete your event view.
To open the Event Views panel, click the Events menu button in the upper-left corner of the page.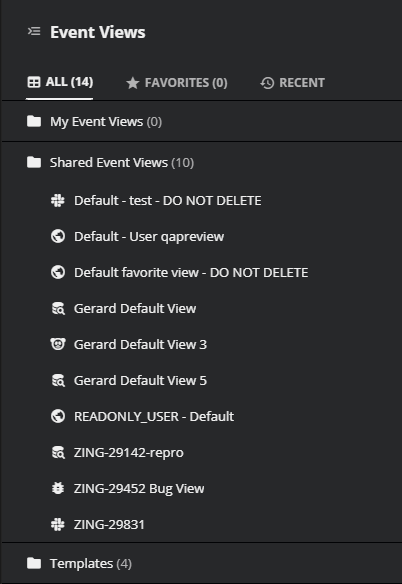 To display a different event view, click the name of one of your event views in the My Event Views folder, or open the Shared Event Views folder and click the name of a shared event view. Also, you can click the FAVORITES or RECENT tabs to find views that you marked as favorites previously or displayed recently.
Note
The FAVORITES tab isn't available to read-only users because read-only users can't mark event views as favorites.