Events console interface description
The default view of an events console includes a toolbar, a visualizations area, and an interactive table.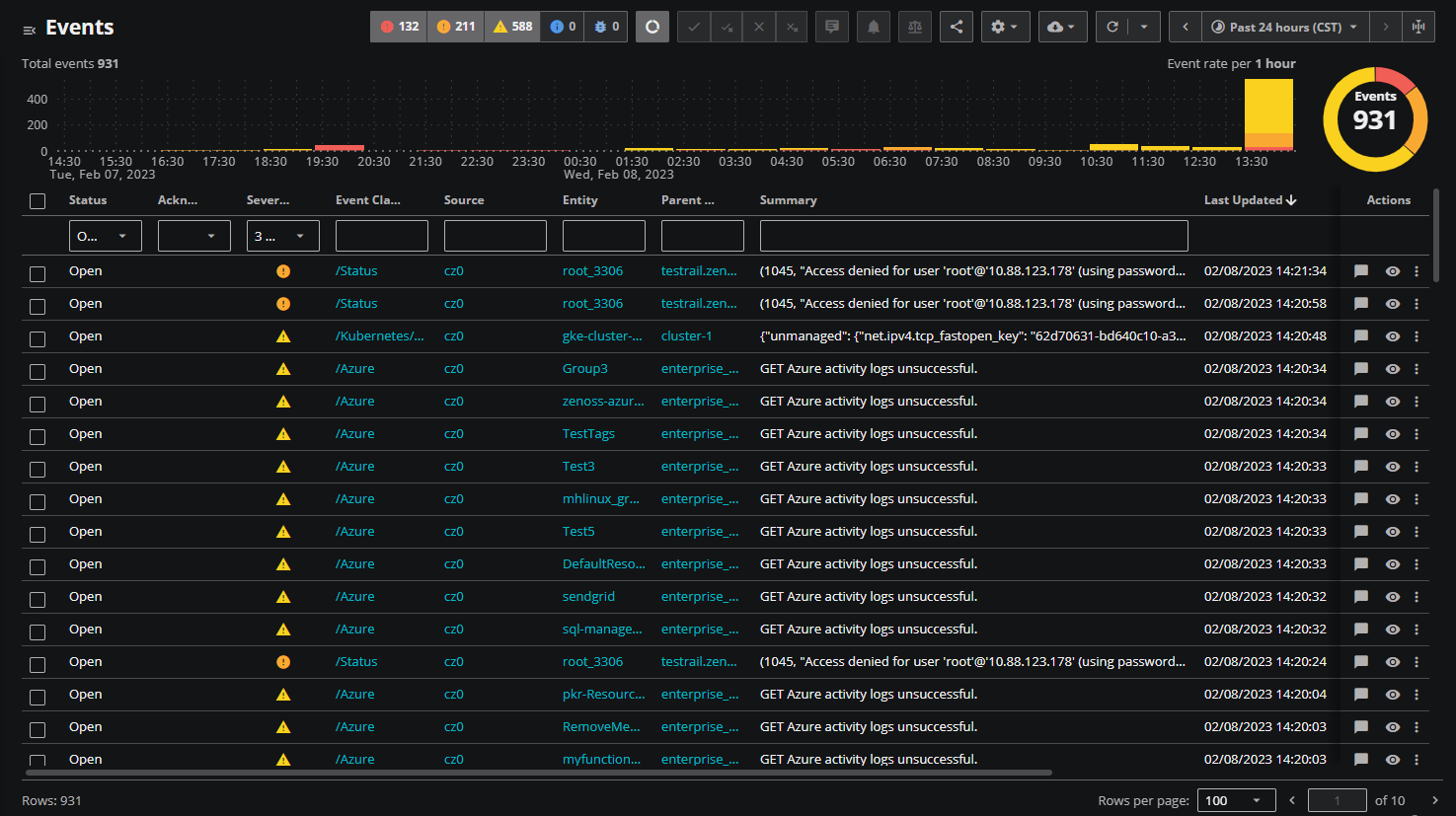 Toolbar
The console includes controls to acknowledge and unacknowledge events, close and reopen events, annotate events, set the refresh interval, and export table data in a variety of formats.
Interactive table
The table presents events in rows and columns, and the columns can be reordered, resized, or removed. For a closer look at individual events, each event row includes a link to an event details panel, which displays all available event details, as well as graphs of related metrics and information about related events.
Also, like entity names in dashboard tiles, entity names in an events console are Smart View links, and when you open an entity's Smart View page, the Smart View time range matches the events console time range.